Party with us!
2022 LINEUP BELOW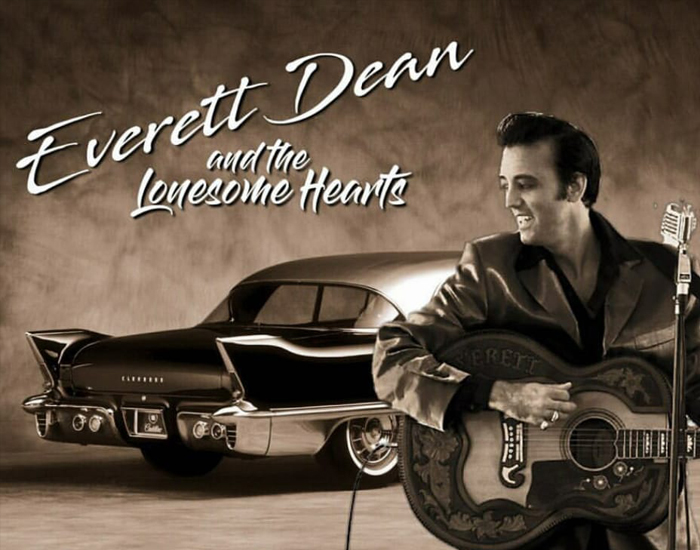 EVERETT DEAN & THE LONESOME HEARTS
ROCKABILLY
THURSDAY, AUGUST 4 • 6 PM-7:45 PM
Everett Dean started his music career by  winning his first music contest at the age of 12. Since then he has perfected his electrifying style of music. He and his backing group, The Lonesome Hearts, are one of the nation's hottest bands.
Everett also serves as the focal point in the Musical Trilogy, The Killer, the King and Cash: A Tribute to the Music of Elvis Presley, Jerry Lee Lewis and Johnny Cash. He also fronts the solo Elvis Tribute show, Elvis: Remembering the King.
He was featured at the Icon Theater in Branson, Missouri in such shows as Jukebox Journey: A history of 50's and 60's rock n' roll show as well as The Rockabilly Kings: A tribute to the Legends of rockabilly music.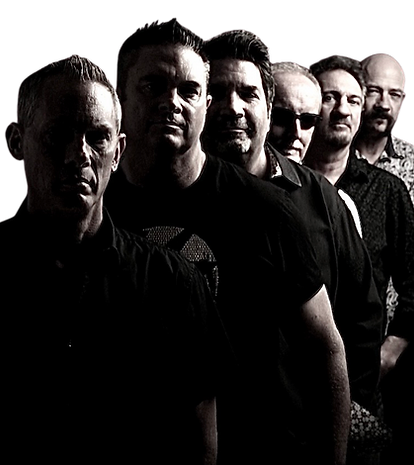 THURSDAY, AUGUST 4 • 8:30 PM-10:30 PM
ARRA is one of the best and largest drawing classic rock cover bands in the Chicagoland area and has been for the past three decades. The band was also voted BEST CLASSIC ROCK BAND for five straight years in the Nitelife Best of the Burbs Contest!
​
By performing the biggest hits by the biggest bands of all time, with precision and excellence, it has been, and continues to be, the secret to their success. Their superior vocal harmonies and incredible musicianship have made them one of the most sought-after club and festival bands in the Chicago area market.
​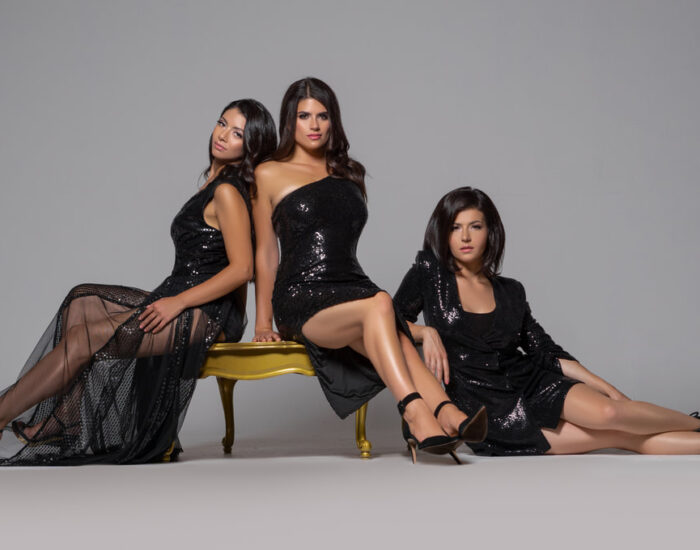 JERSEY GIRLS
A TRIBUTE TO ALL DIVAS
FRIDAY, AUGUST 5 • 5:45 PM-6:30 PM
Three lovely ladies… three unique voices… three distinct singing styles come together as one! Often described as "pure class and talent", there's no surprise that the Jersey Girls are Midwest's most popular and loved girl group.
This national touring act has performed in over 30 states and was featured at the Paris Hotel in Las Vegas, as well as on multiple TV shows and programs throughout the country.
Whether they sing your favorite Oldies-but-Goldies or the music of today the Jersey Girls will make your heart sing along. Once they step on the stage they easily become heart of every celebration and gathering. One thing is for sure , you won't be able sit still for too long!
If you love beautiful vocal arrangements, three part harmonies, eye-catching costumes and fiery performances – this show is a MUST-SEE for you!
Sing, dance, and laugh with the Jersey Girls!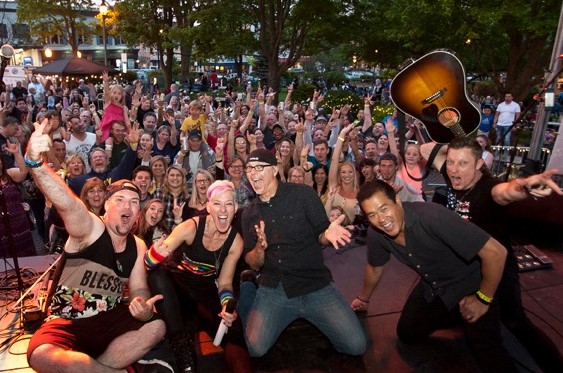 FRIDAY, AUGUST 5 • 7:00 PM-8:15 PM
Mega powered radio hits from the 80's through today! Playing your favorites from: Journey, Bryan Adams, P!nk, Bruno Mars, Dua Lipa, Katy Perry, Maroon 5, Ed Sheeran, One Republic, Eagles, Fleetwood Mac, Pink Floyd and more!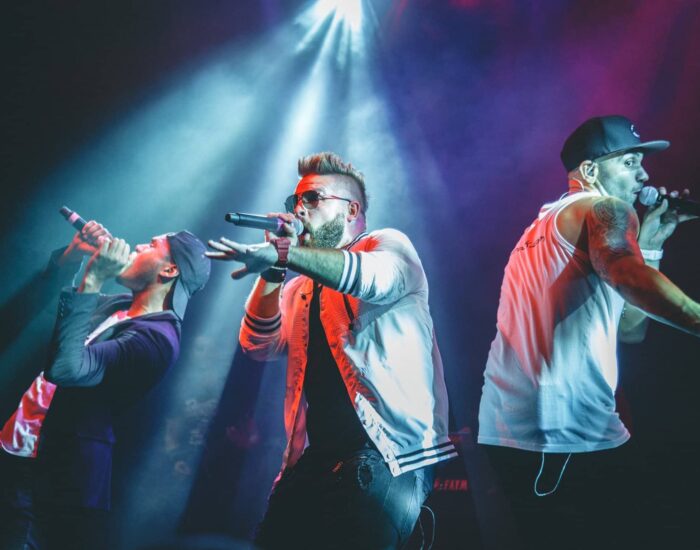 THE BOY BAND NIGHT
MEGA HITS
FRIDAY, AUGUST 5 • 9:00 PM-10:30 PM
All the HITS All the MOVES from Backstreet Boys x NSYNC x NKOTB x One Direction x Jonas Brothers and MORE! … PLUS some surprises!
These top-tier musicians bring a musical and visual experience with note-for-note representations of all of your favorite songs accompanied by the signature choreography from the music videos we remember. Don't miss your opportunity to see this nationally touring act from Chicago!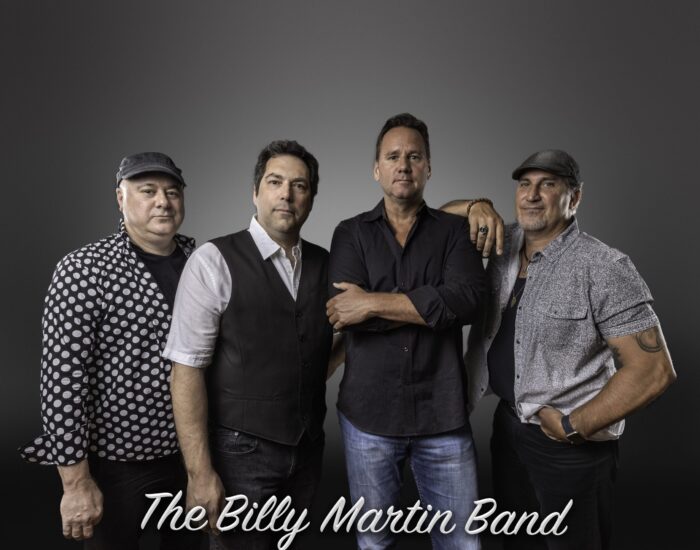 BILLY MARTIN BAND
POP AND CLASSIC ROCK
SATURDAY, AUGUST 6 • 1:30 PM-2:30 PM
Billy Martin Band has entertained audiences in Chicago & surrounding area since 2016. BMB plays Pop, Classic Rock, & dance hits from your favorite artists!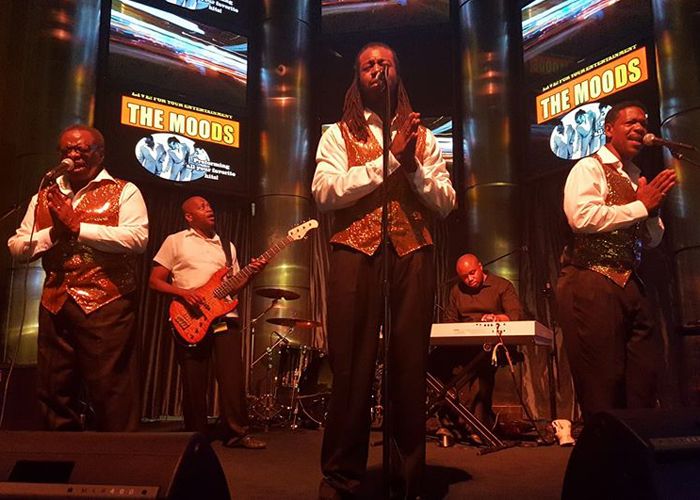 SATURDAY, AUGUST 6 • 3:15 PM-4:30 PM
Award-winning recording and performing artists since 1995,  entertaining across the country and abroad, The Moods are a singing group consisting of three guys dedicated to the fine art of harmony and choreography.   They're  known for their vocal stylings, but are equally accomplished in theater and on the big screen.   They have collectively written songs, performed and arranged background vocals for other artists and television and radio commercials.
The Moods have entertained crowds at clubs, festivals, weddings, corporate parties and major fundraisers all around the Chicagoland area and across the country.  They have performed with and opened for such major talents as The Temptations, The Spinners, Mary Wells, Bernie Mac, Chuck Berry, Little Richard, The Stylistics, The Impressions, The Chi-Lites, and the list goes on and on. We would love to work with you to personalize your special event and make it a "Vocal Experience Never Forgotten."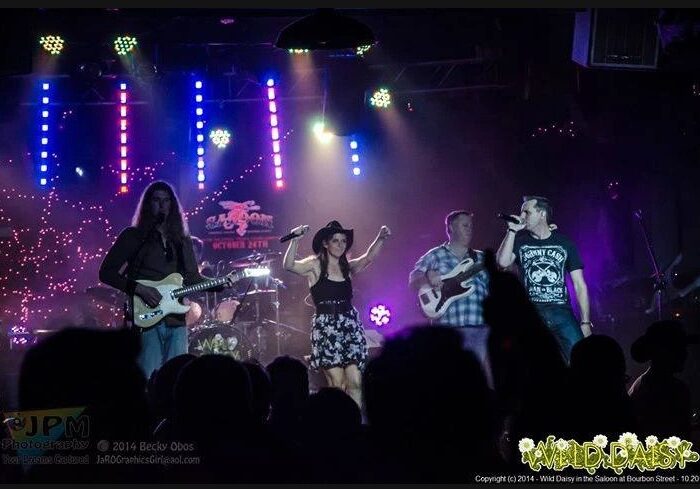 SATURDAY, AUGUST 6 • 5:15 PM-6:30 PM
Wild Daisy is an energetic, dynamic female-fronted country band in the Chicagoland area.  The band plays current, upbeat country, with a few pop/rock songs thrown in.  Wild Daisy has established a reputation in Chicago for consistently delivering high-quality, family-friendly, crowd-interactive, entertaining shows, with musicianship and energy that cannot be matched.  Wild Daisy is a perfect choice for your festival, corporate event, private event or bar.
Wild Daisy's past performances include: Naperville Ribfest, Chicagoland Speedway/Route 66 Raceway, Hollywood Casino Amphitheatre VIP Pavilion (Pre and Post Brad Paisley AND Dixie Chicks concerts), Guaranteed Rate Field (home of the Chicago White Sox), Schaumburg Septemberfest MAIN stage (opening for country icon Mark Chesnutt), Chicago's Willis Tower, Old Crow Smokehouse Wrigleyville, Oak Lawn's Fall on the Green and more.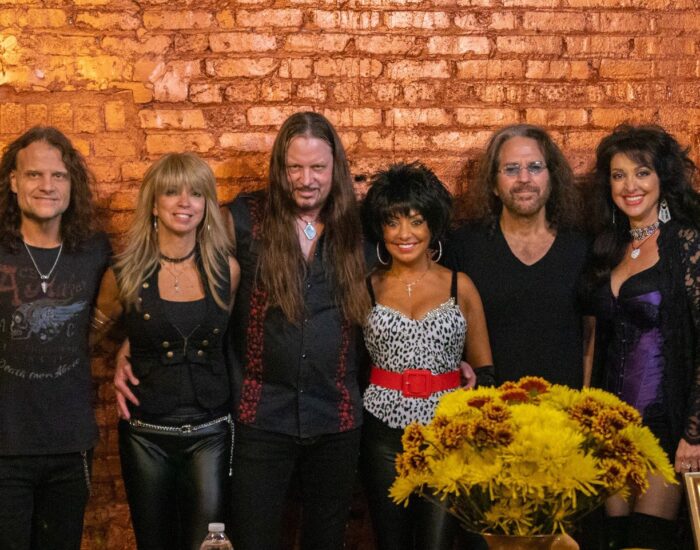 HEART TO HEARTBREAKER
TRIBUTE TO WOMEN OF ROCK
SATURDAY, AUGUST 6 • 7:15 PM-8:30 PM
Primarily featuring the music of Heart & Pat Benatar, Heart to HeartBreaker captures the sights and sounds of women that changed the Rock & Roll status quo!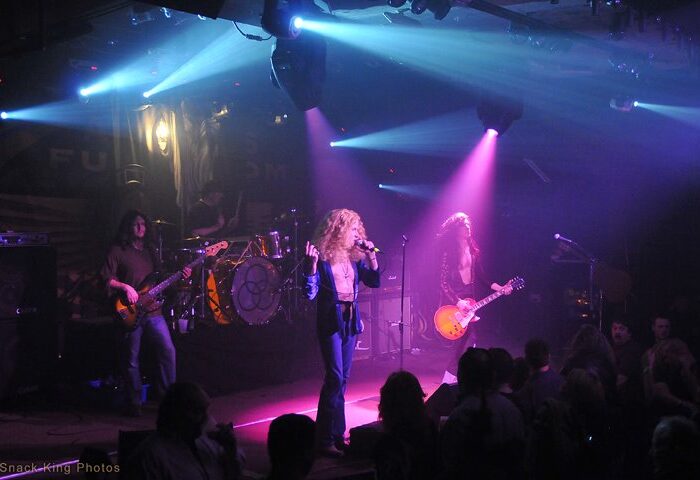 KASHMIR: THE LED ZEPPELIN CONCERT
LED ZEPPELIN TRIBUTE
SATURDAY, AUGUST 6 • 9:15 PM-10:45 PM
Kashmir was formed in late 2001, after guitarist Frank Livingston decided to form a show based on substance and feel rather than just "fitting the suit".
"It is important to look the part, but way too often tribute bands seem to forget that without the sound, the look does nothing".
KASHMIR is a very entertaining show bringing only the best of LED ZEPPELIN to their fans.  KASHMIR seeks to re-create the experience of a 70's Zeppelin show utilizing authentic vintage stage gear, costumes, and special effects, with great attention to detail in a non pretentious way.
But most importantly, KASHMIR does not take liberties on improving the music. Led Zeppelin should be played as it was using only the equipment of the era, and should be reproduced dead on with great respect and admiration. "It's not about us, it's about Led Zeppelin".
KASHMIR performs Led Zeppelin's entire catalog including Led's Zeppelin's classic movie,
The Song Remains The Same.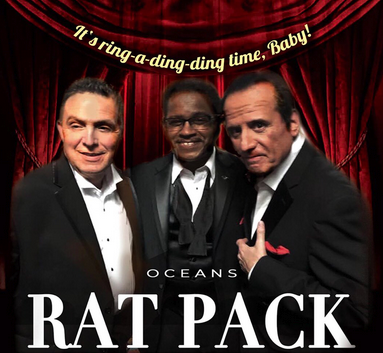 OCEAN'S RAT PACK
FRANK SINATRA, DEAN MARTIN, & SAMMY DAVIS JR.
SUNDAY, AUGUST 7 • 1:00 PM-2:30 PM
Tony Ocean has made numerous appearances on television and radio in the Chicago markets, and has been performing through-out the U.S. at hundreds of venues annually.
They were the coolest cats of all time…Frank Sinatra, Sammy Davis, Jr., Dean Martin, better known as The Rat Pack! They ruled Las Vegas and Hollywood during the 1950's-1960's. This concert is a tribute to their achievements as a group and as individual monster entertainers. You won't believe your eyes and ears as Frank Sinatra, Dean Martin and Sammy Davis, Jr. come to life in this nostalgic reunion concert.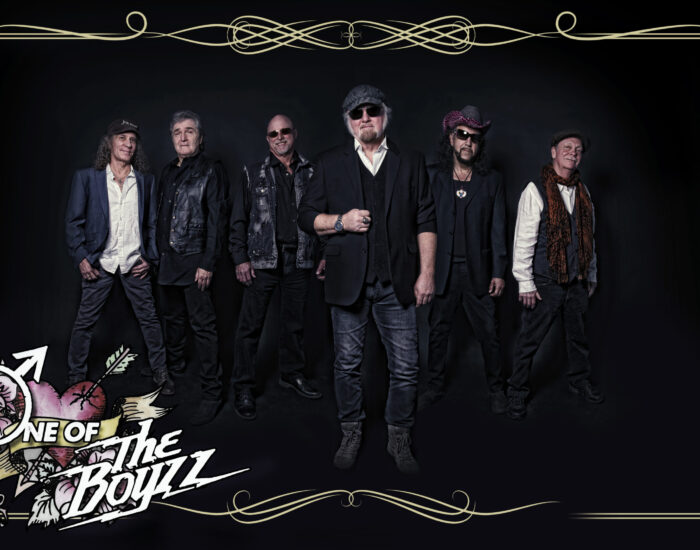 ONE OF THE BOYZZ
ROCK & ROLL
SUNDAY, AUGUST 7 • 3:15 PM-4:45 PM
With the wind burnt collar of his leather jacket turned up against the night, his brown hair now giving way to a more distinguished silver tone, his faded blue jeans comfortably fit, Dan Buck's rough-hewn exterior recalls that of the neighborhood rebel in 1978. Having been signed to Epic Records nearly 40 years ago in The Boyzz – releasing the hit: " Too Wild To Tame" (The Boyzz – 1978), Dan Buck is back as "One of the Boyzz" in his tight six-piece "Roadhouse-style" band:. One Of The Boyzz –
The band features Buddy Wiegelman on guitar, Joe Gagliardo on bass, Jimmi Perrino on keyboards and organ, Scot Kelly on drums, and EZ Dave Haines on Sax and harmonica. They have been ripping up festivals, concerts and clubs throughout the region (in their former name Cool Rockin' Daddies).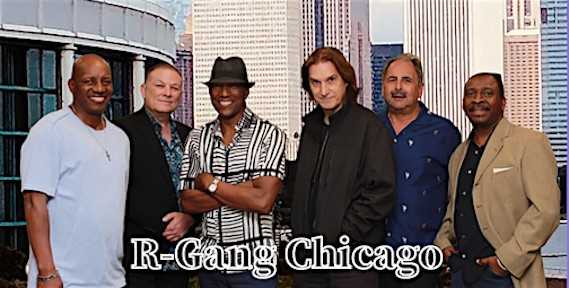 SUNDAY, AUGUST 7 • 5:30 PM-7:00 PM
R-Gang is considered one of the best R&B dance bands in the Chicago area. Specializing in R&B, funk & soul from the Motown era into the 21st Century, R-Gang is comprised of the most highly respected members of Chicagoland's musical community, with backgrounds as diverse as the band members.
From playing with national acts like Survivor or Mavis Staples, to writing and recording for groups like Doobie Brothers or Buddy Guy, to performing as on-field band for the Chicago Bears and pre-game entertainment for the Chicago Bulls, the musicians in R-Gang hold years of experience. You can rest assured you'll get high-quality, professional musicianship to make your event a smashing success.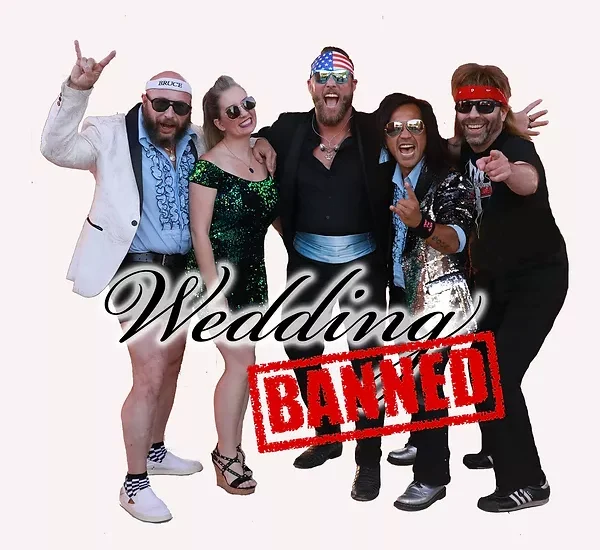 SUNDAY, AUGUST 7 • 7:45 PM-9:30 PM
After being banned from their hometown of Gas City, Indiana for being too wild, Wedding Banned relocated to Chicago and the legend began and is still going strong, 17 years later!
Dubbed the "World's Greatest Wedding Band"  this interactive group plays  tons of rad 80's music and guilty pleasures you and your friends love , whether they'll admit it or not.
At most shows, the night begins with a random couple getting married ON STAGE. What follows the wedding? The PARTY… or as your grandparents call it, the "reception."
CBS Chicago selected Wedding Banned as the"Best Wedding Band in Chicago."  In addition, they've been featured on WGN Morning News, WCIU's theJAM, FOX32's 'Good Morning Chicago' and consistently play over 100 weddings, festivals, corporate events and venues a year. 
So skip the ceremony and start the party with Wedding Banned!