Party with us!
2023 LINEUP BELOW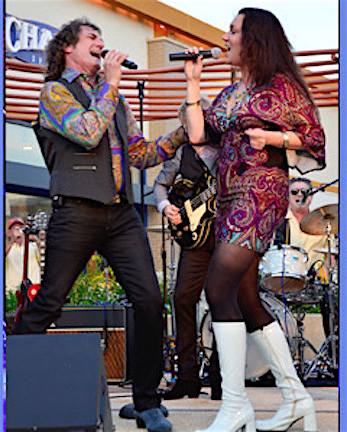 THURSDAY, AUGUST 10 • 6 PM-7:45 PM
GENERATION brings it All to the Stage! It's a "Rock Show" of Iconic, Popular Hits Not defined by Decades… but some of the best Groundbreaking Music of our Time!  Beatles to Stones…Bowie to Led Zeppelin…Aretha to Sly Stone… Songs always sure to bring Smilin' Faces in the Crowd!

The Band is POWERFUL…. the Songs UNFORGETTABLE….a PEFORMANCE that makes the Audience part of the Excitement and FUN, Happening on Stage!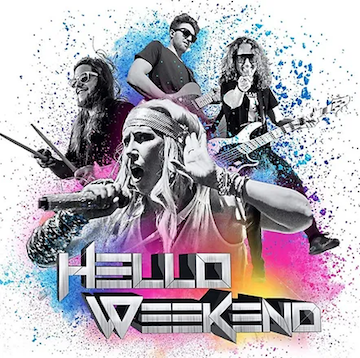 HELLO WEEKEND
TOP 40 DANCE
THURSDAY, AUGUST 10 • 8:30 PM-10:30 PM
HELLO WEEKEND is a nonstop, hit after hit, party band. They not only bring high-energy sound with Christina's heart stopping vocals, but they bring a captivating stage presence and an overall transfixing performance, the likes of which, you won't soon forget!
Hello Weekend strives to keep you dancing with a wide ranging set list that covers everything from Gaga to Guns N' Roses, Bruno Mars to The Beach Boys and performs countless festivals, weddings, private and corporate functions each year. When working with clients our number one goal is to truly provide an unforgettable HELLO WEEKEND experience!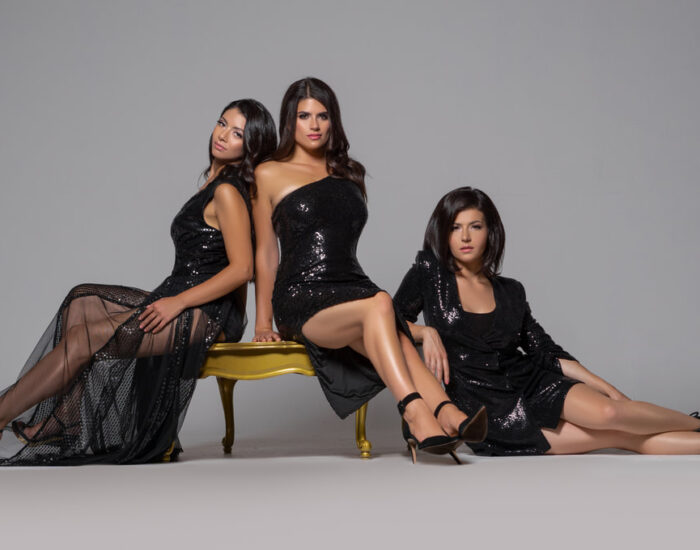 JERSEY GIRLS
A TRIBUTE TO ALL DIVAS
FRIDAY, AUGUST 11 • 5:00 PM-5:45 PM
Three lovely ladies… three unique voices… three distinct singing styles come together as one! Often described as "pure class and talent", there's no surprise that the Jersey Girls are Midwest's most popular and loved girl group.
This national touring act has performed in over 30 states and was featured at the Paris Hotel in Las Vegas, as well as on multiple TV shows and programs throughout the country.
Whether they sing your favorite Oldies-but-Goldies or the music of today the Jersey Girls will make your heart sing along. Once they step on the stage they easily become heart of every celebration and gathering. One thing is for sure , you won't be able sit still for too long!
If you love beautiful vocal arrangements, three part harmonies, eye-catching costumes and fiery performances – this show is a MUST-SEE for you!
Sing, dance, and laugh with the Jersey Girls!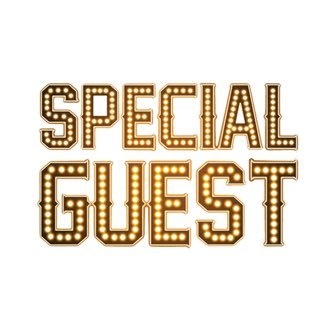 THE DRAWERS W/ SPECIAL GUEST
FRIDAY, AUGUST 11 • 6:15 PM-7:00 PM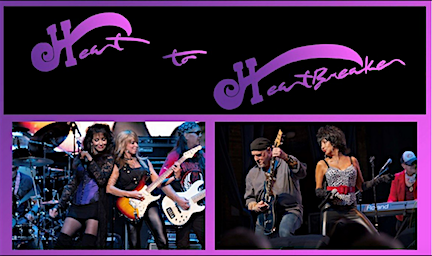 HEART TO HEARTBREAKER
MUSIC OF HEART & PAT BENATAR
FRIDAY, AUGUST 11 • 7:45 PM-9:00 PM
Primarily featuring the music of Heart & Pat Benatar, Heart to HeartBreaker captures the sights and sounds of women that changed the Rock & Roll status quo!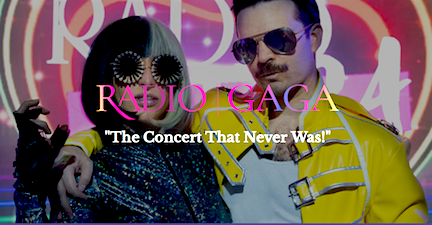 RADIO GAGA
MUSIC OF QUEEN & LADY GAGA
FRIDAY, AUGUST 11 • 9:45 PM-11:15 PM
For the first time, you will hear all the hits of Queen and Lady Gaga in this Vegas-style production show, complete with eye-popping costuming, dazzling choreography, and unmatched showmanship. Prepare to be wowed as the vision and spirit of these performers emanates from the stage, delivering the "Concert That Never Was"!
From the creative minds of/at Magnificent Events and Entertainment, Radio Gaga is the first production of its kind! Audiences experience outstanding vocals, precise choreography, exciting participation opportunities, and to top it all off, viewers of all ages are welcome! You can find Radio Gaga touring all over the Chicago-land and Midwest area, so be sure to follow us on Facebook and Instagram for exciting behind the scene shots, upcoming shows, and much more!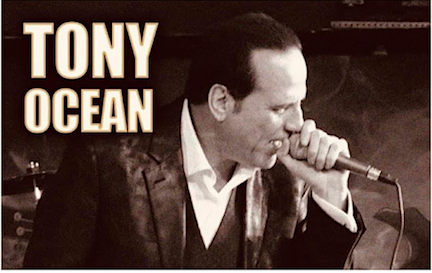 TONY OCEAN & FRIENDS
FRANK SINATRA, ROD STEWART & MORE
SATURDAY, AUGUST 12 • 1:30 PM-2:30 PM
In 1998 Tony was selected for the David Award for Top Performing Artist in entertainment by the Italo American National Union Foundation. The award is bestowed upon youthful people who exhibit the will to succeed, the vision to endure and the beauty within.
As one of the hardest working performers in the industry with 297 performances in 1999, Tony is expanding his career into national exposure and is presently under consideration by several producers and directors for parts in television and films.
Tony Ocean's upbeat style embodies a time from the past that will be popular as long as we still enjoy the music of Sinatra, Martin, Davis, Darin, Tony Bennett, Tom Jones and others whose romantic songs and lyrics have affected so many of our lives through the years.
In December 2007 Tony released his first nationally distributed Cd titled "Pardon my Past. A collection of new songs written by Bonnie Koloc and Jim Tullio. The CD has a selection of old standards with a preview of the new format Ocean has developed.
Summer 2009 The Tony Ocean retuned to the studio to record His present project Me and Mrs Jones. The Cd's main release will be March 2010 along with a music video filmed in Rosemont Illinois.
No matter what Tony sings his songs will always make us feel that fairy tales can come true and they can happen to you if you're young at heart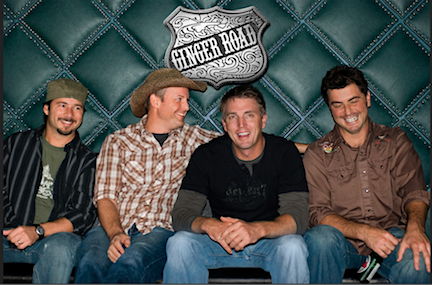 GINGER ROAD
MODERN COUNTRY
SATURDAY, AUGUST 12 • 3:15 PM-4:30 PM
Regularly featured at the finest venues and festivals across Chicagoland and beyond -from regular engagements at local high end venues like Bub City and Old Crow Smokehouse to Festival stages and all the way to Tootsie's and Rippy's in Nashville – Ginger Road has been Rockin' This Country since 2013 with a contagious, high energy mix of modern and classic Country and Rock covers that will have you signing along and dancing in your boots.
If your event or venue seeks top quality musicianship with a huge dash of good old fashioned FUN that leaves everyone in a great mood, is time to Saddle Up and ride the Ginger Road!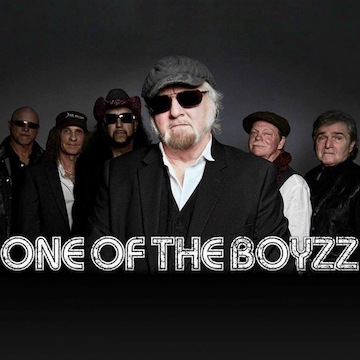 ONE OF THE BOYZZ
ROCK & SOUL
SATURDAY, AUGUST 12 • 5:15 PM-6:30 PM
With the wind burnt collar of his leather jacket turned up against the night, his brown hair now giving way to a more distinguished silver tone, his faded blue jeans comfortably fit, Dan Buck's rough-hewn exterior recalls that of the neighborhood rebel in 1978. Having been signed to Epic Records  in The Boyzz – releasing the hit LP: " Too Wild To Tame" (The Boyzz – 1978), Dan Buck is back as "One of the Boyzz" in his tight and Red Hot six-piece "Rock N' Soul
One Of The Boyzz – The band features Buddy Wiegelman on guitar, Joe Gagliardo on bass, Jimmi Perrino on keyboards and organ, Scot Kelly on drums, and EZ Dave Haines on Sax and harmonica. They have been ripping up festivals, concerts and clubs throughout the Midwest.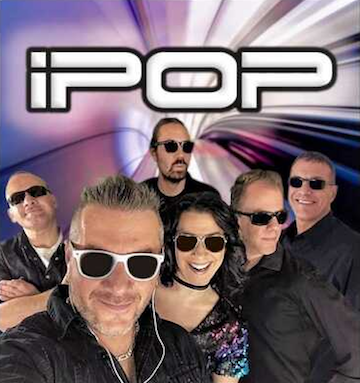 SATURDAY, AUGUST 12 • 7:15 PM-8:30 PM
Formed in the early 2000's, iPop has been entertaining and delighting thousands of people all over the midwest at corporate events, weddings, sporting events, private parties, festivals and bars/clubs.
We have a passion for top quality entertainment and our wealth of experience is undeniably evident in our performances and professionalism – both on and off the stage.
We take pride in providing whatever it takes to make your event a complete success. With iPop on the stage, you can rest assured that it will be one to remember!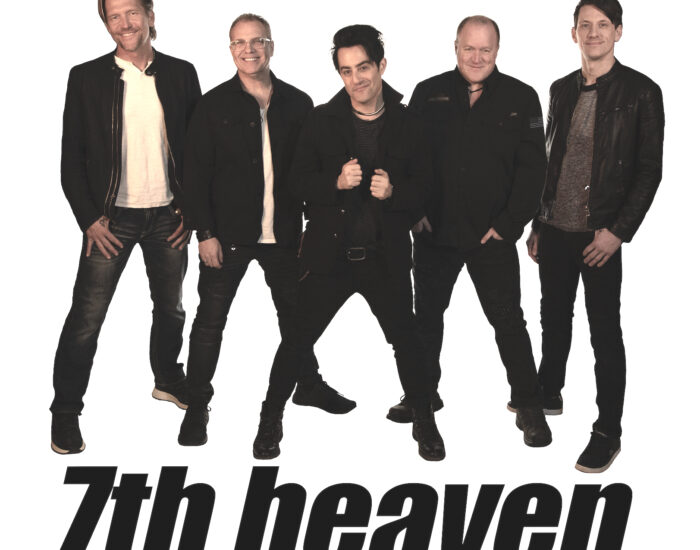 7TH HEAVEN
THE #1 FEST BAND
SATURDAY, AUGUST 12 • 9:15 PM-10:45 PM
7th Heaven is an experience you just have to see and hear!
7th Heaven has charted #1 on the Midwest Billboard Charts three times; and has had 7 major radio hits.
The band has toured the world; playing: U.K., Amsterdam, Panama, Mexico and all over the United States.
The band has played Vegas numerous times, as well as played on 18 international cruise ships.
Known for the famous "30 Songs in 30 Minutes" medley of songs from the 70's and 80's,
7th heaven has been an entertainment staple for 38 years.  Playing around 200 shows a year, with an average of 100 outdoor events, 7th heaven has earned the right to say "We've seen a million faces and rocked them all"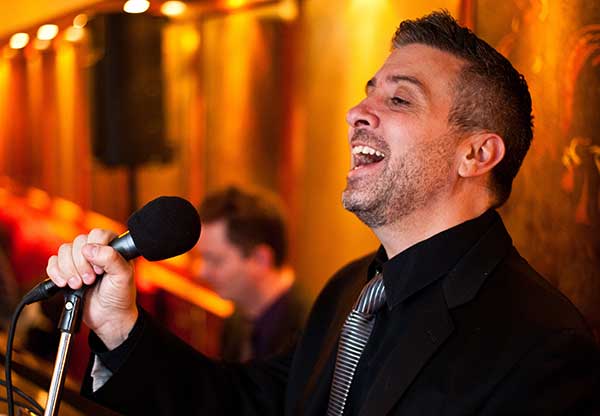 THE SAM FAZIO QUINTET
STANDARDS & SWING
SUNDAY, AUGUST 12 • 11:15 AM-12:30 PM
Chicago-based vocalist Sam Fazio has established a name for himself in the music scene over the years. A graduate of DePaul University's School of Music, Sam's repertoire includes a unique mix of jazz standards and pop classics—all with a fresh, hip sound.
Sam has entertained audiences at some of the most prestigious venues in the country, including Green Mill, Jazz Showcase, Andy's Jazz Club, City Winery, Untitled, and SPACE (Chicago); Cliff Bell's (Detroit); Dakota (MN); and Feinstein's at the Loews Regency and 54 Below (New York City). Sam has also taken the stage at numerous performing arts centers, including Overture Center, Schauer Arts Center, Trueblood, and Metropolis. Sam has held residencies at many renowned hotels including the LondonHouse, Chicago Hilton, and a 6-year run at the historic Drake Hotel. Sam has performed at many festivals, casinos and events across the country, including a Presidential Inagural Ball. In addition, Sam has performed pregame and/or halftime shows for the Chicago Bulls, Blackhawks and Cubs. For a complete listing, see Sam's EPK.
Sam shares the stage with some of the top musicians in the Chicagoland area and across the country. Whether performing as a trio or big band, Sam always leaves the crowd wanting more.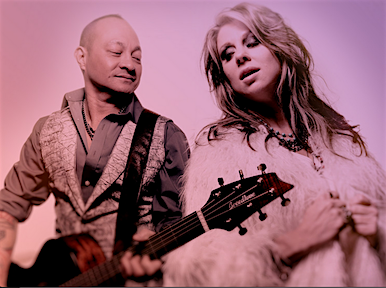 GERALD & CAMILLE
ACOUSTIC DUO
SUNDAY, AUGUST 13 • 1:00 PM-2:30 PM
These two local Powerhouse musicians have joined forces to bring you a high energy Acoustic Experience! They will be performing current and classic Country, Pop, and Rock favorites! You know Gerald Guzman from several local bands including LAVA Rock, Down Lo, HyperFlo and National Recording artist Janet Gardner (Vixen). Camille Eiseman has been the front woman of the most successful local country cover band, Hillbilly Rockstarz!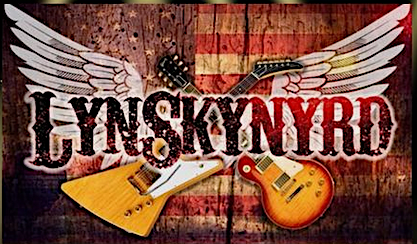 LYNSKYNYRD
LYNYRD SKYNYRD TRIBUE
SUNDAY, AUGUST 13 • 3:15 PM-4:45 PM
We strive for authenticity in every aspect of our stage show- from the clothing , to using only period correct instruments, and even amplifiers just like the vintage Skynyrd band.
Comprised of 9 seasoned professionals from the local rock scene, including 2 backup vocalists – our beautiful Honkettes! We've crafted the songs and the show – and promise to deliver an entertainment experience that harkens back to that Classic 70's groove, in all it's Southern Glory!
LynSkynyrd is the Midwest's premier Lynyrd Skynyrd Tribute band. We dedicate ourselves to replicating the Classic Lynyrd Skynyrd sound and performances of years gone by – replicating the nuances and stage presence of the band behind such Classics as That Smell, Gimme Three Steps, Sweet Home Alabama, and the Timeless and Epic…..Freebird!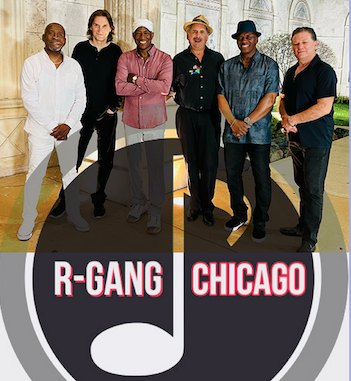 SUNDAY, AUGUST 13 • 5:30 PM-7:30 PM
R-Gang is considered one of the best R&B dance bands in the Chicago area. Specializing in R&B, funk & soul from the Motown era into the 21st Century, R-Gang is comprised of the most highly respected members of Chicagoland's musical community, with backgrounds as diverse as the band members.
From playing with national acts like Survivor or Mavis Staples, to writing and recording for groups like Doobie Brothers or Buddy Guy, to performing as on-field band for the Chicago Bears and pre-game entertainment for the Chicago Bulls, the musicians in R-Gang hold years of experience. You can rest assured you'll get high-quality, professional musicianship to make your event a smashing success.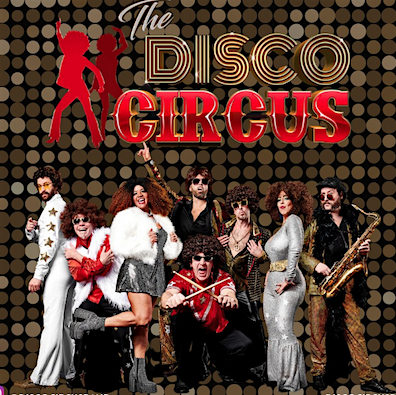 THE DISCO CIRCUS
70'S DISCO CONCERT
SUNDAY, AUGUST 13 • 7:45 PM-9:30 PM
Chicago-based disco/funk tribute band, The Disco Circus, creates a NEXT LEVEL nostalgic experience by combining the energy and excitement of a 3-ring circus with the grooviest music from the 1970's! The Disco Circus features three dedicated lead vocalists, two female and one male, who act as the ringleaders for the funky festivities. Behind them…the tightest and grooviest band in all the land, featuring drums, bass, guitar, percussion, and horns! And while the core of the band is made up of the members of legendary Chicago band, Libido Funk Circus…the additional players, a brand-new stage show, and their funk-tastic outfits help to create an over-the-top experience all its own!
If you're longing for the days of platform shoes, bell bottoms, sparkles galore and music that gets your booty movin'…then put on some polyester and your boogie shoes and let The Disco Circus take you directly to Funkytown!