The 2021 Taste of Elmwood Park Is Back!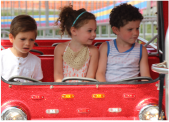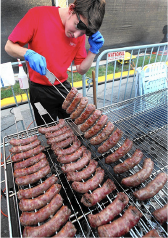 What it's all about...
THE TASTE OF ELMWOOD PARK
Welcome to the official Taste of Elmwood Park Website! For over 30 years the Taste of Elmwood Park has been the premier event of the Village. Elmwood Park has a long standing reputation for being home to outstanding restaurants. As a Village we are proud to share this reputation and work hard to promote it. The Annual Taste takes place at Central Park on 75th Avenue and Fullerton. The Taste provides a true Taste of Elmwood Park showcasing some of our finest local restaurants as well as musical entertainment, games, rides, arts & crafts and more.
Features of the Taste include:  The Mayor's Cup Bocce Tournament, The Taste Lounge, Yoga in the Park and our newest the 75th Avenue Market featuring fresh seafood selections and Italian Favorites.
Join your family, friends and neighbors at the Taste of Elmwood Park!
EVENT DATES/TIMES:
Thursday, August 5th – 5PM – 11 PM
Friday, August 6th – 5PM – 11 PM
Saturday, August 7th – 12PM – 11 PM
Sunday, August 8th – 12PM – 10 PM
MORE DETAIL >
What's on the Menu
PARTICIPATING VENDORS
Party with us!
LIVE ENTERTAINMENT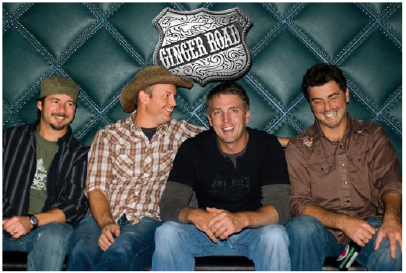 SUNDAY, AUGUST 11 • 12 PM-10 PM
After many years of success as a rock and R&B cover band under the name The Ginge, GINGER ROAD launched in November of 2013, and has since taken Chicago by storm! Featuring the latest Country Music hits by the likes of Luke Bryan, Jason Aldean, and Florida Georgia Line mixed with classic Country #1s from Big & Rich, Garth Brooks, Toby Keith and Johnny Cash, then throw in a dash of cross-over country rock from legends like The Allman Brothers, all played by highly skilled and energetic performers, and you've got the recipe for one heck of a rollicking good show!
Mayor's Cup
BOCCE BALL TOURNAMENT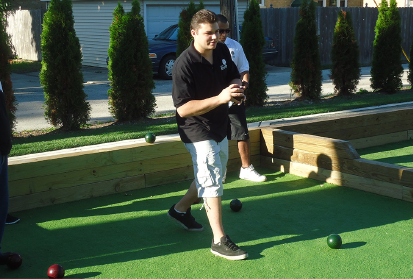 4 DAY EVENT - AUG. 8-11, 2019
Bocce Ball has quickly become a staple in the Village. Our seasonal Bocce Leagues have taken off and we are pleased to make Bocce a part of the Taste with the Annual Mayor's Cup Bocce Tournament. The Winning Team receives a Team Trophy and more importantly bragging rights for the year. The top 4 teams receive Player medals
32 Teams Compete throughout the weekend
2019 Tournament Registration is CLOSED
Contact Mike at Parks and Recreation for information
Image Gallery
FROM PAST FESTIVAL EVENTS