Party with us!
LIVE ENTERTAINMENT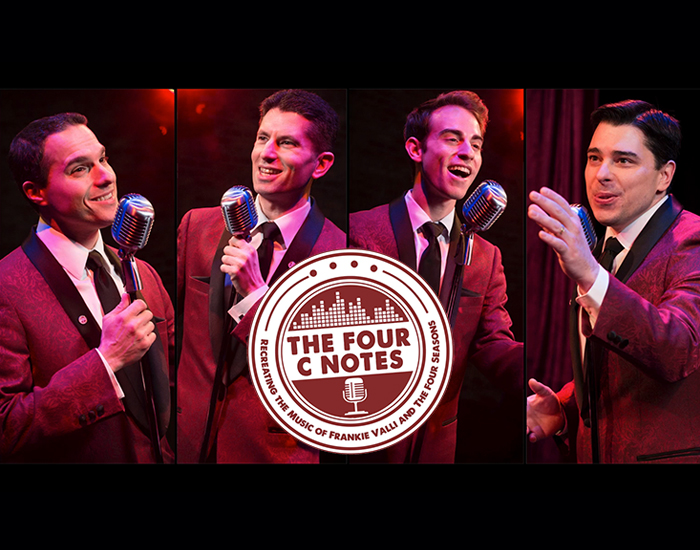 THE 4 C NOTES
FRANKIE VALLI TRIBUTE
THURSDAY, AUGUST 8 • 6 PM-7:45 PM
Created by John Michael Coppola, best known for his appearance in Chicago's long running production of the Broadway, smash hit JERSEY BOYS, THE FOUR C NOTES are the Midwest's ONLY tribute dedicated to recreating the music of Frankie Valli and The Four Seasons! The tribute features all of your favorite hits, including: "Sherry", "Big Girls Don't Cry", "Walk Like A Man" "Workin' My Way Back To You, (Babe)", "Can't Take My Eyes Off Of You", "Let's Hang On" and many, many, more…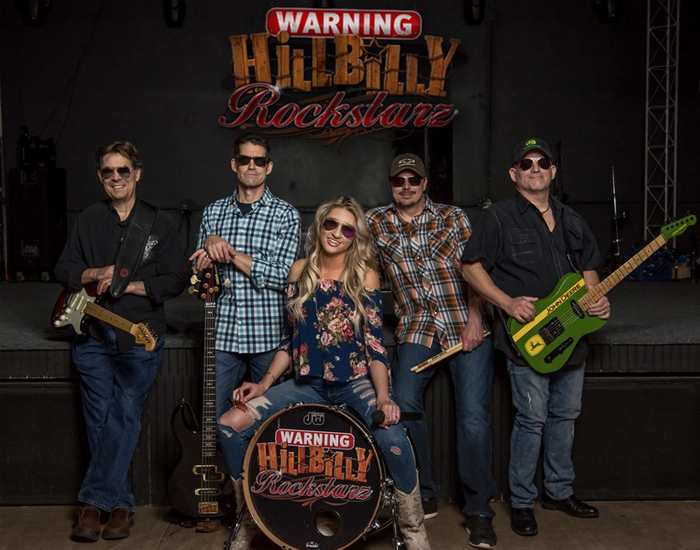 HILLBILLY ROCKSTARZ
MODERN COUNTRY
THURSDAY, AUGUST 8 • 8:30 PM-10:30 PM
Hillbilly Rockstarz are Chicago's very own country super group, specializing in covering the latest hits in country music, along with many of your classic favorites, The band is always true to the original recording, so they always gotcha covered. Each member of the band shares one thing in common, the desire to perform an entertaining and fun show, full of radio friendly country music, Their show always promote's a good time. Country Music fans love the connection the hillbillyz have with their audience and their connection is second to none. A Good time's show is what they guarantee and they deliver.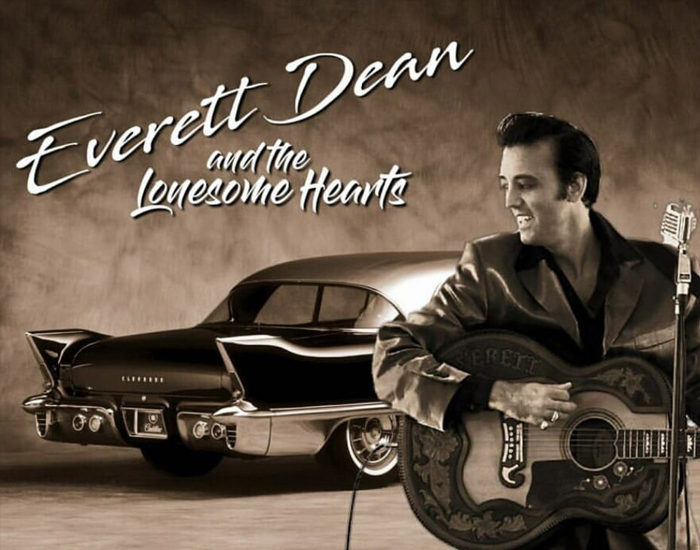 EVERETT DEAN & THE
LONESOME HEARTS
ROCKABILLY
FRIDAY, AUGUST 9 • 6 PM-8 PM
Everett Dean started his music career by  winning his first music contest at the age of 12. Since then he has perfected his electrifying style of music. He and his backing group, The Lonesome Hearts, are one of the nation's hottest bands. Everett also serves as the focal point in the Musical Trilogy, The Killer, the King and Cash: A Tribute to the Music of Elvis Presley, Jerry Lee Lewis and Johnny Cash. He also fronts the solo Elvis Tribute show, Elvis: Remembering the King. He was featured at the Icon Theater in Branson, Missouri in such shows as Jukebox Journey: A history of 50's and 60's rock n' roll show as well as The Rockabilly Kings: A tribute to the Legends of rockabilly music.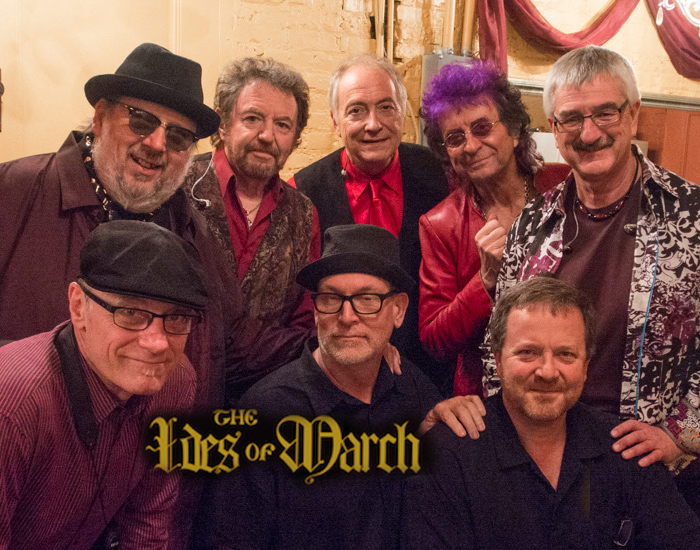 THE IDES OF MARCH
FEATURING JIM PETERIK
FRIDAY, AUGUST 9 • 8:45 PM-10:30 PM
Since 1964 Chicago's IDES OF MARCH have thrilled audiences throughout the United States and Canada with their mix of rocking guitars, brilliant brass, and heartfelt vocals. Powered by the unforgettable songs of Grammy-Winner Jim Peterik, their music has become an evergreen feature on radio stations everywhere, in movie soundtracks, and national advertising campaigns. Their live shows are legendary for their energy and sheer enjoyment. Defying the odds, the four original members — Jim Peterik, Guitar; Larry Millas, Guitar; Bob Bergland, Bass; and Mike Borch, Drums — have remained together, weaving their way through the shifts in popular music, and always rising to action in creating a show that remains at the peak of entertainment. The original members are now joined by Scott May, Keyboards; Tim Bales, Trumpet; Henry Salgado, Trombone; and Steve Eisen, Saxophone.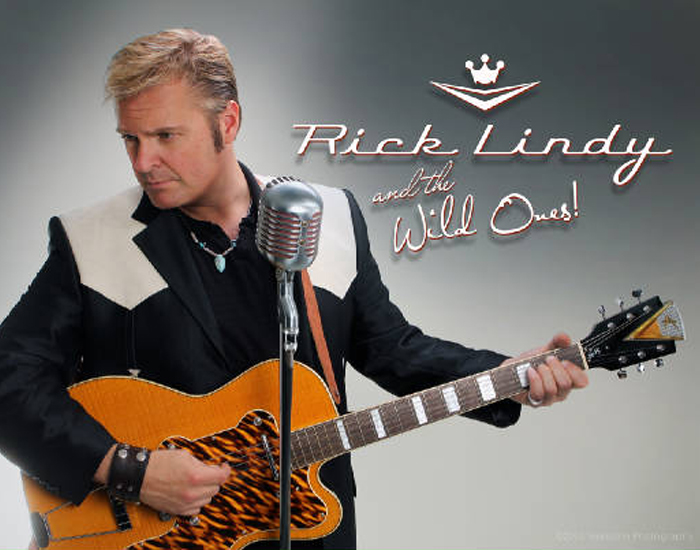 RICK LINDY & THE WILD ONES
ELVIS, CASH, ORBISON
SATURDAY, AUGUST 10 • 1:30 PM-2:30 PM
Rick Lindy has a voice as big as Texas… Greg Nash plays tasty, prolific guitar licks, Bob Graf as the 'magic touch' on the Hofner  bass and Al Wagner never misses a beat on the drums and Gary "Sonic" Bloom tickles the ivories on the Piano in a style that Jerry Lee Lewis would apporve of!  This line up offers high energy that captivates audiences of all ages. Performing Rock and Roll hits of the 1950's, 60's  and 70's as well as Surf,  Rock-a-billy, and original songs.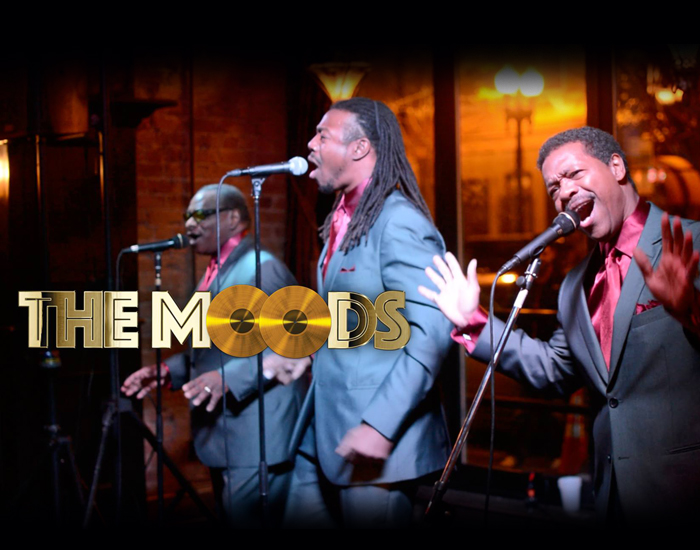 THE MOODS
MOWTOWN, R&B
SATURDAY, AUGUST 10 • 3:15 PM-4:30 PM
Award-winning recording and performing artists since 1995,  entertaining across the country and abroad, The Moods are a singing group consisting of three guys dedicated to the fine art of harmony and choreography. They're  known for their vocal stylings, but are equally accomplished in theater and on the big screen. They have collectively written songs, performed and arranged background vocals for other artists and television and radio commercials.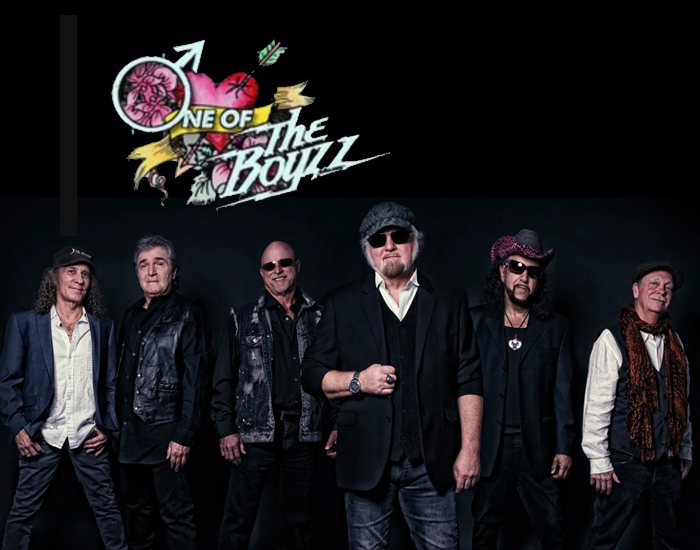 ONE OF THE BOYZZ
ROADHOUSE ROCK
SATURDAY, AUGUST 10 • 5:15 PM-6:30 PM
With the wind burnt collar of his leather jacket turned up against the night, his brown hair now giving way to a more distinguished silver tone, his faded blue jeans comfortably fit, Dan Buck's rough-hewn exterior recalls that of the neighborhood rebel in 1978. Having been signed to Epic Records nearly 40 years ago in The Boyzz – releasing the hit: " Too Wild To Tame" (The Boyzz – 1978), Dan Buck is back as "One of the Boyzz" in his tight six-piece "Roadhouse-style" band:. One Of The Boyzz – The band features Buddy Wiegelman on guitar, Joe Gagliardo on bass, Jimmi Perrino on keyboards and organ, Scot Kelly on drums, and EZ Dave Haines on Sax and harmonica. They have been ripping up festivals, concerts and clubs throughout the region (in their former name Cool Rockin' Daddies).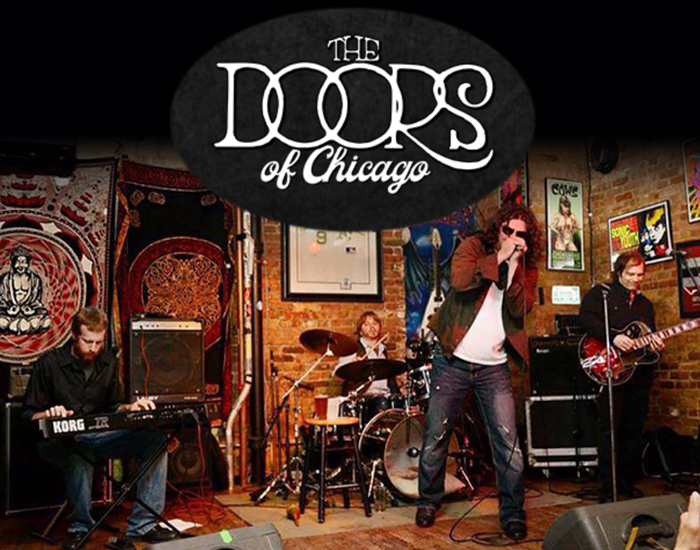 THE DOORS OF CHICAGO
AMERICA'S PREMIER DOOR TRIBUTE BAND
SATURDAY, AUGUST 10 • 7:15 PM-8:30 PM
The Doors of Chicago is a tribute band location in the Chicagoland area. They perform live shows at a wide variety of venues and feature the music and stylings of the rock band, The Doors. Whether the venue is a club or a special event, we provide an entertaining and professional experience for our audiences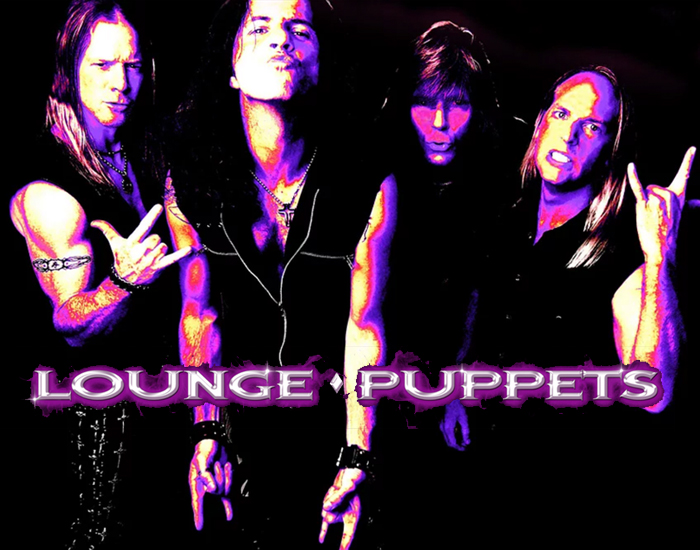 LOUNGE PUPPETS
A SALUTE TO 80'S HAIR BANDS
SATURDAY, AUGUST 10 • 9:15 PM-10:45 PM
The Lounge Puppets are quite simply put one of the best cover bands out there!  For over 15 years they have been igniting crowds with an electrifying live performance that rivals the very artists they are covering!    They have been one of the very few bands that have maintained such a large and loyal following for so long and they show no signs of slowing down as they pick up new fans every show!  They frequent all of the top clubs and festivals So if you're into '80s Hairbands and Arena Rock get yourself out to one of their next shows and see for yourself!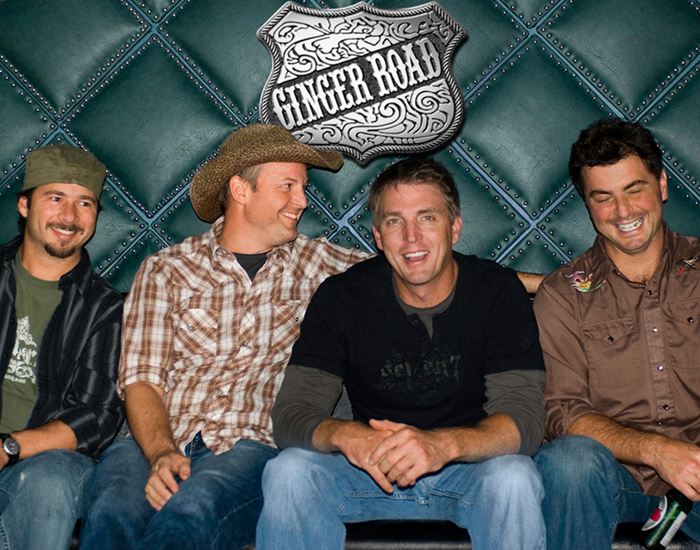 GINGER ROAD
COUNTRY HITS
SUNDAY, AUGUST 11 • 1 PM-2:30 PM
After many years of success as a rock and R&B cover band under the name The Ginge, GINGER ROAD launched in November of 2013, and has since taken Chicago by storm! Featuring the latest Country Music hits by the likes of Luke Bryan, Jason Aldean, and Florida Georgia Line mixed with classic Country #1s from Big & Rich, Garth Brooks, Toby Keith and Johnny Cash, then throw in a dash of cross-over country rock from legends like The Allman Brothers, all played by highly skilled and energetic performers, and you've got the recipe for one heck of a rollicking good show!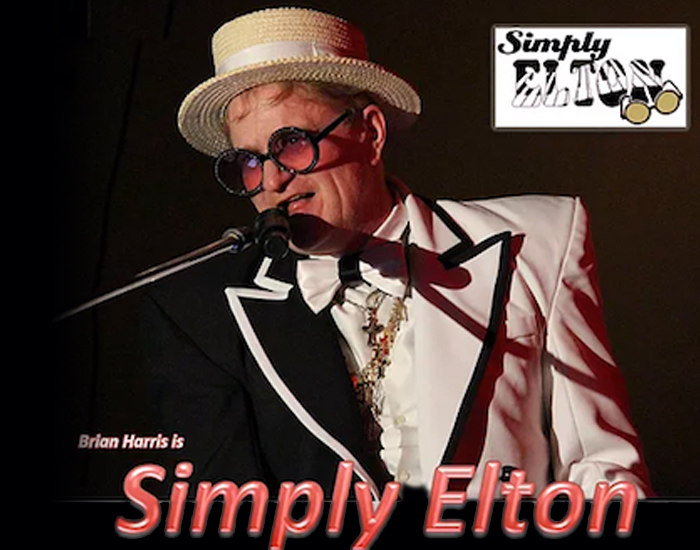 SIMPLY ELTON
(BRIAN HARRIS)
THE ELTON JOHN SHOW
SUNDAY, AUGUST 11 • 3:15 PM-4:45 PM
Simply Elton is the over-the-top spectacle of a tribute to the one and only Sir Elton John.  Brian Harris brings a never-ending supply of energy, piano virtuosity, spot-on Elton-styled vocals, amazing costuming and crazy stage antics to give audiences EVERYTHING they expect from an Elton John show (and more!)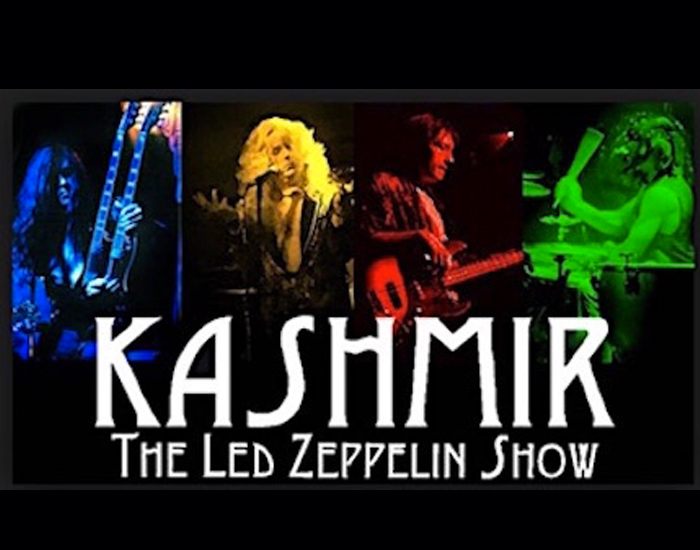 KASHMIR
THE LED ZEPPLIN CONCERT
SUNDAY, AUGUST 11 • 5:30 PM-7:00 PM
KASHMIR is a very entertaining show bringing only the best of LED ZEPPELIN to their fans. KASHMIR seeks to re-create the experience of a 70's Zeppelin show utilizing authentic vintage stage gear, costumes, and special effects, with great attention to detail in a non pretentious way.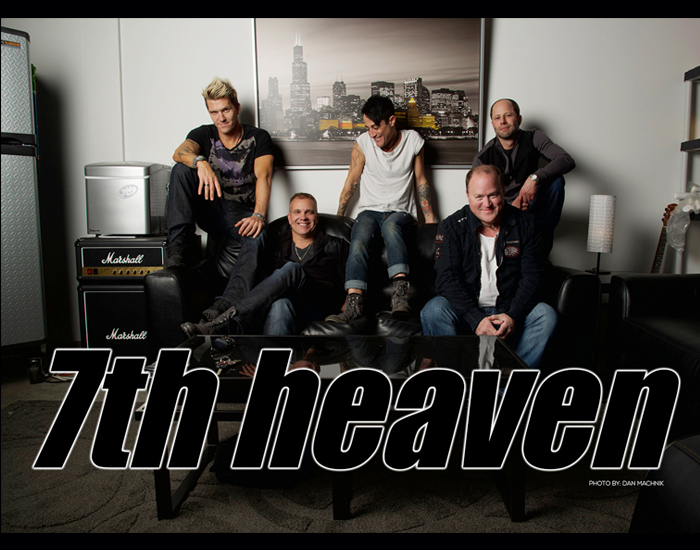 7TH HEAVEN
#1 FEST BAND
SUNDAY, AUGUST 11 • 7:45 PM-9:30 PM
7th heaven is an experience you just have to see and hear! 7th Heaven has charted #1 on the Midwest Billboard Charts three times in the past three years. The band has been heard on over 7 radio stations in Chicagoland with their hits "This Is Where The Party's At", "Time Of Our Lives", "Beautiful Life", "Stoplight", "Better This Way" and "Sing". Also known for the famous "30 Songs in 30 Minutes" medley of songs from the 70's and 80's, 7th heaven has been an entertainment staple for 34 years. Playing an average 200 shows a year, with an average of 100 outdoor events.